Post Natal Diet For Indian Mothers – What to Eat After Giving Birth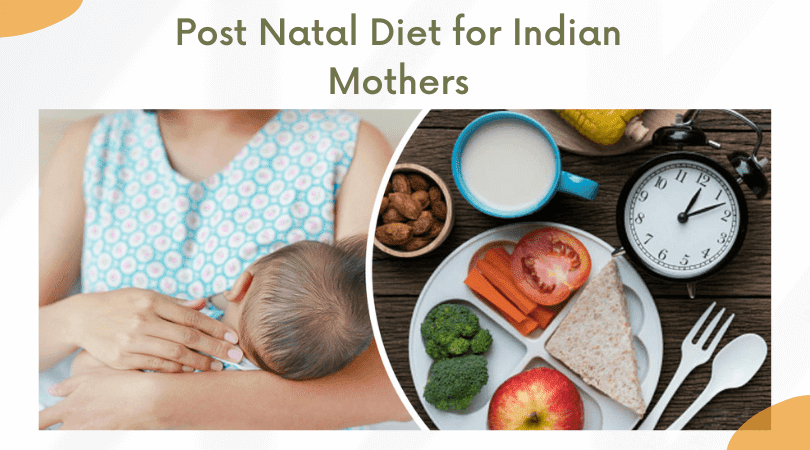 Posted by

Prachi Shah
Motherhood is so blissful but comes with a lot of ups and down. A mother's body is weak and vulnerable post-delivery. In spite of this, she needs to look after her little one and feed the baby at regular intervals. A new mother takes time to adjust to the new routine. Moreover, people around here won't stop instructing for small things. So, the diet of the mother is to be planned with utmost care as the baby receives all the nutrients through breast milk.
The Perfect Postnatal Diet for Indian Mothers
A new mother must eat a nutritionally adequate diet and at the same time eat food that is light on her gut for better digestion. As if at all she feels constipated and applies a lot of effort on bowel movement then a lot of pressure is put on the incisions. She must take small frequent meals as she needs to feed the baby.
Here are some dietary guidelines which you can follow to make your post-natal journey easy and smooth. Here are some foods that need to be included in the diet.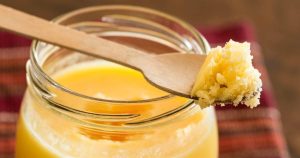 1. Ghee
The practice of making a new mother eat ghee post-delivery is very common. It is a good practice to be followed but should always be consumed in moderation to avoid excess weight gain. Ghee helps in gaining strength and also provide nutrition to the baby and ease bowel movements. In many households, Panjiri a preparation made with ghee, wheat flour, sugar is given to the mother for its nutritional benefits and also aids in lactation. It also aids in replenishing the nutrients of the mother.
2. Aniseeds
These seeds are very beneficial for both the mother and the baby. These seeds can be used in parathas or in water since it helps in the digestion process and also helps cleanse the uterus.
3. Fenugreek
Fenugreek is the most used ingredient after delivery. These can be used in the form of ladoos as it is a rich source of protein and helps in the baby's growth and development. Gond ladoos, besan ladoos, til ladoos are also eaten as they are good source of vitamins and proteins and also helps reduce backaches.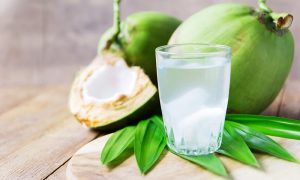 4. Liquids
New mother should keep herself hydrated all the time since it also helps in milk production. The mother can also take coconut water, milk and hot vegetable soups.
5. Vegetables
A mother must eat a lot of vegetables like carrots, bottle gourd, apple gourd (tinda), green beans, sponge gourd (tori), pumpkin as that will help in baby's growth and development.
Sample Diet Plan
On Rising
Water + overnight soaked fenugreek seeds
Breakfast
Broken wheat porridge
Idli sambhar
Mix vegetable stuff paratha with curd
Mid – Morning
Coconut water
Panjiri
Aliv kheer

Lunch
Methi sprouts pulao with curd
Ajwain roti with green sabji
Ragi roti + shepu sabji + dal
Evening Snack
Gond ladoo
Fruit
Roasted makhana
Dinner
Ragi dosa with sambhar
Methi Muthiya
Dal khichdi
Bed – Time
Milk with dry fruits
In Conclusion, Post-natal diet is very crucial and needs to be done with utmost care. All the traditional recipes are of great importance and nutritious than any junk food and also helps the mother to cope up with the challenges of the motherhood.