Famous Nutritionist in India: Top 7 Dietitian for Weight Loss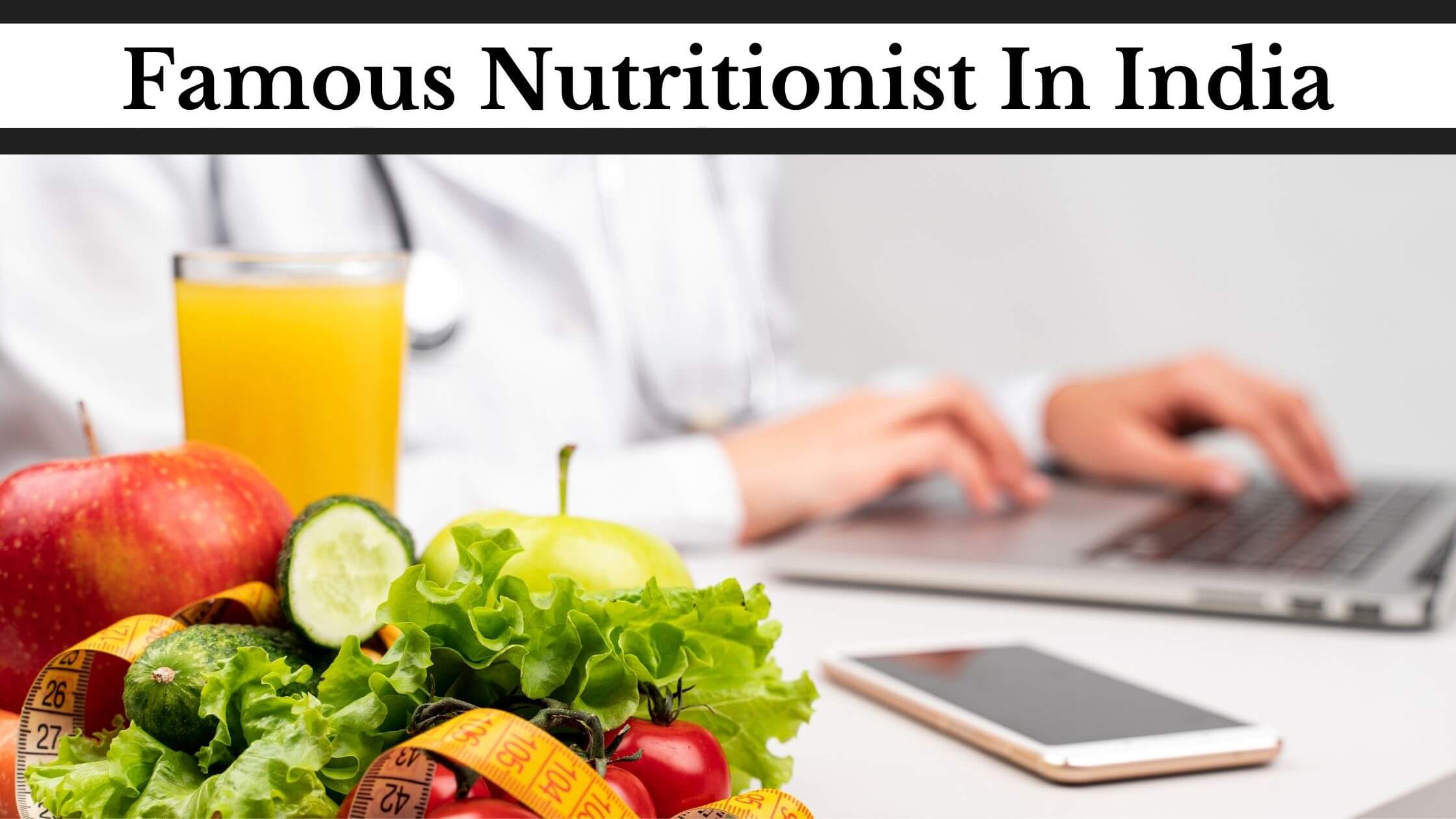 Posted by

Prachi Shah
Nutrition and diet are an essential part of our lifestyle, but we miss out on following them correctly in our daily lives. If you are someone looking to lose weight or get in better shape, it is better to consult a professional nutritionist and dietitian. To help you with it, today, I have listed the Top 7 famous nutritionists in India for weight loss and diet.
Famous Nutritionist in India
Here are the top 7 dietitians and nutritionists in India for weight loss and diet. 
Starting from the last in the list, on 1st we have, 
1. Prachi Shah 
Prachi Shah is the founder of Health Habitat, opened now in Gujarat. She is the best consulting nutritionist and clinical dietitian. She has been working as a nutritionist and dietitian for innumerable clients across India. Her work experience goes as far as five years in the field of nutrition, India. Prachi Shah is the only dietitian in India with a vast understanding and practical approach to lifestyle and modification. Prachi Shah is the most sought dietitian by anyone looking for the best weight loss and diet plans online. She has a broad base of clients all over India. She works for famous actors, models, producers, fitness trainers, socialites, CEOs, yoga practitioners, architects, builders, media professionals, homemakers, pregnant women, kids & teenagers.
She believes in working for people who have fallen into fad diets and wrong ways of following a diet. She strives to improve everyone's health and weight loss dietitian with a simple and magical online weight loss plan. Her diets workaround Indian foods & practices that are suitable for everyone. She goes by the saying, "Eat Better, Not Less", through her weight loss programs. Prachi Shah tends to keep in mind your eating habits and culture and then makes a customized plan for you. Prachi Shah leads you through the best path and guides you to your dream goals of losing weight. 
You can join her through her website and fall in love with yourself all over again.
2. Ishi Khosla
Ishi Khosla is a businesswoman, renowned nutritionist, writer, columnist, and founder of Whole Foods. Her business works around producing and selling healthy foods according to your nutrition needs. Before establishing her business, Whole Foods, she worked as a nutritionist in the preventive cardiology unit of Escorts Heart Institute, Delhi. She quit her job to guide her clients of all ages and states. 
3. Shubi Hussain
Shubi Hussain is a famous nutritionist, entrepreneur, and weight loss expert. She found Health Sanctuary Pvt Ltd and is currently its manager. Her business runs around various parts of the country as a chain of weight loss, dermatology, and laser clinics. From famous personalities to the country's biggest celebrities, she has consulted them all for food and nutrition. 
4. Madhuri Ruia
She is a well-known fitness expert. She masters in pilates and is a nutrition expert. She was the first nutritionist to set up a gym to monitor accurate results. Integym is India's famous gym of all time because of its newest techniques and practices in the fitness ecosystem. She has many clients from different parts of India. 
5. Anjali Mukerjee
Anjali Mukerjee is a well-known nutritionist as she is the official nutritionist to Miss India contestants. She founded her own company called Health Total in 1997. in the beginning, she was not so much inclined towards fitness and nutrition, but now she is a full-time professional based in Mumbai. 
6. Rujuta Diwekar
Rujuta Diwekar is quite a famous celeb nutritionist and dietitian. She is known to work for Kareena Kapoor Khan's fitness. She was born into a family that was well aware of fitness and nutrition. She has studied sports science, nutrition, and yoga.
7. Raksha Changappa
Raksha Changappa is a popular dietitian and nutritionist from Bangalore. She is a published author of nutrition and diet. She has been honored with several awards in India. Her specialty lies in rare disorders like phenylketonuria, systemic lupus, avascular necrosis. She is also famous for treating disorders like obesity, diabetes mellitus too.
I hope you had a good read till here. If you are looking for the best nutritionist in India, please visit Prachi Shah's website. She has some cool ideas for people looking to get in better shape and get fitter to lose weight.